Ambulatory Rotations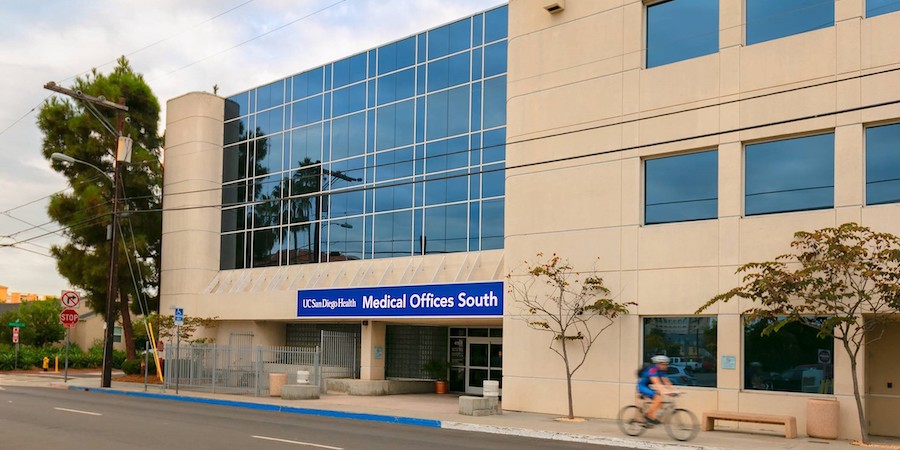 Internal medicine residents at UC San Diego can select from a broad selection of ambulatory elective rotations designed to give comprehensive exposure to a wide variety of internal medicine subspecialties. These rotations involve a selection of half-day clinics with our renowned faculty and are held at various outpatient locations throughout San Diego. Some of our residents' favorites are included below:
Continuity Clinics
Residents in the Categorical, Physician-Scientist Training Program, and Medicine/Pediatrics tracks have a continuity clinic that spans the duration of their training. Continuity clinics occur, on average, one full day per month during inpatient months and 1-2 days per week during outpatient rotations. Residents are assigned to one site for the duration of their training. The resident is the primary doctor for his or her own patient panel and is responsible for providing the full spectrum of outpatient primary care. Learn more about our continuity clinic sites.
Underserved Medicine
The underserved medicine rotation provides an opportunity to work with patients from refugee, homeless, and migrant communities in San Diego. The UCSD Student-Run Free Clinics facilitate one-on-one mentorship opportunities between residents and medical students while providing continuity care for underserved patients in a community setting. Residents also interact with culturally diverse patient populations through refugee, survivor, and Hansen disease clinics and learn to address unique barriers to health care delivery.
Owen Clinic
The Owen Clinic, established in 1982, is the largest center for patients with HIV/AIDS in San Diego and was the second of its kind established in the United States. Today, the Owen Clinic provides the full spectrum of continuity care for San Diego's people with HIV and offers specialized services to provide anal cancer screening, treatment of viral hepatitis, and substance use disorder treatment. Residents have the option of rotating through this HIV clinic for 2- to 4-week blocks.
Kaiser Endocrinology
Kaiser Endocrinology is a 4-week elective rotating through endocrinology clinics at Kaiser Permanente, a large health maintenance organization. This rotation is an option for PGY-3 or PGY-4 (Medicine/Pediatrics) residents to see various endocrine disorders including thyroid nodules, Graves' disease, and adrenal insufficiency, and provides residents with opportunities to perform in-clinic thyroid ultrasound and fine needle aspirate biopsies.
List of Available Ambulatory Rotations
Allergy
Cardiology (General and Advanced Heart Failure)
Continuity Clinic
Correctional Primary Care
Dermatology
Endocrinology (UC San Diego and Kaiser Permanente)
Gastroenterology
Gender Medicine
Geriatrics
Hematology
Hospice and Palliative Care
Infectious Disease
Men's Health
Musculoskeletal
Neurology
Owen Clinic
Obesity
Oncology
Pain
Pulmonary
Psychiatry
Renal
Rheumatology
Surgical Subspecialties
Underserved Medicine