Letter From Our Program Director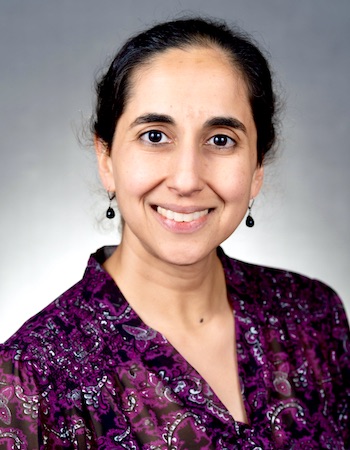 Dear Prospective Intern,
Welcome! We are so excited that you are considering joining our UC San Diego Internal Medicine family! UCSD is an exceptional training program with diverse clinical, educational, and research opportunities to prepare you for any career path you choose. Our mission is to train the healthcare leaders of tomorrow by providing you with cutting-edge training in internal medicine, its specialties, and critical competencies such as structural racism and the social determinants of health. We aim to recruit, train and advance a diverse group of physicians with the goal of reflecting the demographics of our diverse patient populations and achieving inclusive excellence.
The people at UCSD are what set us apart-our residents, our patients, and our faculty.
Our residents are the greatest strength of our program. They are not only smart, caring, hard-working physicians who practice high-value, cost-conscious, evidence-based medicine, but they are also wonderful friends and supportive colleagues, both inside the hospital and out. They are well-rounded people from diverse backgrounds who will become your teammates, teachers, and best friends for life.
At UCSD, we treat our patients as we would members of our family. The diverse patient populations at our three world-class teaching hospitals, the multitude of outpatient clinics throughout San Diego, and our sister hospital in Maputo, Mozambique form the foundation of the strong clinical training you will receive at UCSD. Our inpatient training sites include UCSD Medical Center in Hillcrest, a busy safety net hospital in the heart of our city that serves our local, global, and underserved populations; an academic VA medical center in La Jolla; and UCSD Medical Center in La Jolla, a tertiary care medical center that includes state-of-the-art specialty care centers such as a comprehensive cancer center, advanced cardiovascular care, solid organ and bone marrow transplantation and a world-renowned center for chronic thromboembolic pulmonary hypertension. Our diverse outpatient sites include clinics at UCSD, the VA, Kaiser, and Scripps. Our presence in the UCSD Student-Run Free Clinics, The Night Clinic, Federally Qualified Health Centers, the San Diego County Public Health Department, and the California State Prison underscores our commitment to caring for underserved populations in San Diego.
At UCSD, you will have the opportunity to care for people from all walks of life. Our patients come from a wide variety of socioeconomic and cultural backgrounds. They include the last of the World War II veterans, immigrants and refugees across the globe; people experiencing homelessness, Nobel Laureates; patients with rare diseases and organ transplants, and those with common conditions like COVID-19, heart failure, cancer, tuberculosis, and HIV. Our geographic location, near the US-Mexico border, affords the opportunity for more patient diversity than any other place in the country. This rich, rigorous, and varied training environment will lay a strong foundation for your future career, wherever you choose to practice. Our graduates consistently report feeling very well prepared for their future careers as fellows, hospitalists, or primary care doctors.
Our faculty are leaders in their fields who are passionate about patient care, science, service, and teaching. They are clinician-educators, physician-scientists, primary care doctors, expert subspecialists, global health leaders, and public health advocates. UCSD is a world-class university, and San Diego is a diverse, vibrant city with strength in biotechnology and innovation. This attracts trailblazers from around the globe. These remarkable people will not only be your teachers and mentors but also your colleagues and friends. The relationship between our faculty and residents creates a collegial learning environment where you can ask questions and develop into the clinician you will be throughout your career.
Training at UCSD includes protected educational time with a varied interactive curriculum covering a wide array of topics including point of care ultrasound, health disparities, cultural humility, addressing microaggressions, healthcare economics, interpreting medical literature, patient communication, and teaching. Our residents also have the opportunity to participate in unique training experiences including a two-month mentored research elective and global medicine opportunities in Mexico and Mozambique.
We are sorry you will not be able to visit UCSD in person and meet the exceptional people of our program, but we hope you will get to know us over the interview season. This website will help to answer your key questions. If you have any additional questions, email us at imtrain@health.ucsd.edu.
Best Wishes!
Simerjot K. Jassal, MD, MAS, FACP
Clinical Professor, Department of Medicine
Director, Residency Training Program
Get Updates From Our Blog
Thank you to all our applicants! Check our blog for more up-to-date news from our program!