Living in San Diego

The UC San Diego Internal Medicine Residency Program is blessed not only with superb academic qualifications but also with a truly stunning location. Situated in Southern California, San Diego is well known for its great weather and beautiful beaches. Sailing, surfing, diving, water-skiing, swimming, tennis, volleyball, and biking are quite popular year-round activities.

Mexico is less than an hour's drive to the south, and the desert community of Palm Springs are two hours to the east. For snow enthusiasts, the Big Bear ski resort is only a few hours away by car.
San Diego Scenes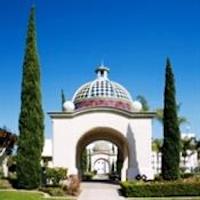 Ranging from the eclectic to the sublime, San Diego's array of museums is filled with wonders that appeal to just about any taste for art, machinery, sports, classic cars, and scientific discovery. Many museums are clustered in
Balboa Park
within walking distance of each other, while others are tucked in outlying neighborhoods.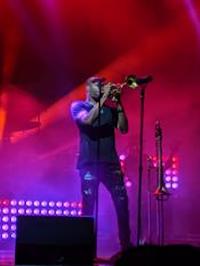 San Diego is well known for its sun, surf, and sand, but when the sun goes down, the curtain goes up on stages all over the county. From the California Center for the Arts, Escondido to historic theaters built at the turn of the century, from ballet to traditional folk dance, from symphony performances to dramatic opera and outdoor calliopes, San Diego offers the best performing arts all year round.
Photo by Kevin Yang Med/Peds Class of 2021
San Diego's 70 miles of beaches are like a family of people; each has a distinct personality. Some are havens for surfers and divers, others are remote getaways, and many are perfect for any activity.
Photo by Gary Ma Class of 2019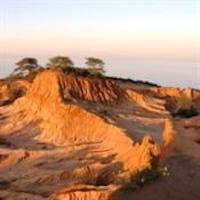 The outdoor fun doesn't just lie at the water's edge. San Diego is also home to several parks and open space preserves including the
Torrey Pines State Natural Reserve
(pictured at left), Mission Bay Park, and several preserves with miles of trails and camping facilities.
San Diego is home to several world-renowned wildlife centers. The San Diego Zoo is located within Balboa Park and is a great place to spend an hour or an entire day observing the various exhibits.

The San Diego Zoo's Safari Park is a unique place where you are the one behind the fence. The animals are free to roam about in large areas in which various coindigenous species live. You can watch giraffes and gazelles follow the rhinos around.
Photo by Jenny Zhou Class of 2021
Current Residents Testimony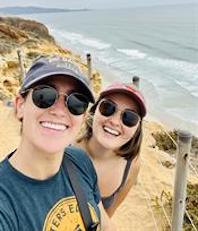 Neighborhood:
North Park, lives alone
What do you love about SD?

The beach, endless outdoor activities, great breweries, and amazing weather! I've gotten to stop by the beach on the way home after a long day on the wards and go for a swim even at 6 PM!
How do you afford to live in SD?

You don't think about the rent as much when you are enjoying the amazing weather and beach (and training at an excellent program). The housing stipend helps and it feels like the salary and stipend balance things out when comparing the cost of living for other programs.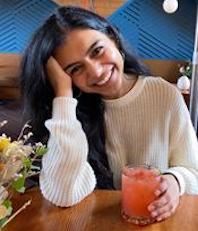 Neighborhood: Hillcrest, lives with partner
What do you love about SD?
Good food and good walks
How do you afford to live in SD?
Usually, the more popular and walkable areas cost more, but the nice thing about San Diego is that these neighborhoods are so easy to get to by car and they are all within a 15-minute drive of each other. It's great because you can live in a more affordable area and beaches, restaurants, fun bars, and friends' houses are all still very accessible.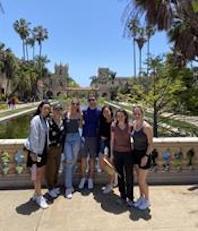 Neighborhood:
 San Marcos, lives with partner
What do you love about SD?
Japanese Friendship Garden and Balboa park, always beautiful weather, ocean and mountains right next to one another, Torrey Pines, variety of environments and landscapes
How do you afford to live in SD?
Living outside of the city is definitely doable as an intern and much cheaper.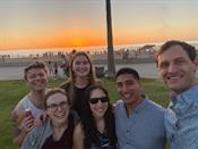 Neighborhood:
 University City (UTC), lives alone
What do you love about SD?
Best weather in the continental US. With only 1 day off a week, you can pretty much guarantee it'll be a beautiful day and spend it however you want (outdoor activities year-round). My preferred city size, is enough of a downtown but not nearly as crowded or expensive as other major cities, downtown is still accessible. Best beaches on the west coast. Tacos, surfing, access to Mexico, this is a major vacation destination for a reason!
How do you afford to live in SD?
The cost of living has always been high on the west coast (for a good reason), but SD is still cheaper than LA/SF. Compared to those cities, SD is affordable enough where you can afford an apartment place by yourself without needing a roommate, but buying real estate will likely have to wait unless you have another income (eg: savings, partner, parents). Also, with cost of living shooting up across the country, affordability will depend on how supportive the program is with salary adjustments. Our union has done a great job negotiating raises to keep up with inflation.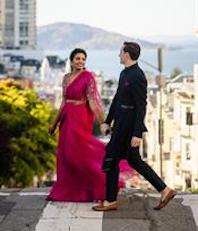 Neighborhood:
 University City (UTC), lives with partner
What do you love about SD?
Amazing weather - even on call days it's so nice to take a walk around and enjoy the sun. Access to the beach and hiking is a major plus. I love the amount of affordable healthy food options. And the people just seem happier here.
How do you afford to live in SD?
UTC is very affordable if you split the cost with a roommate. Pictured is me and my roommate (lol my husband).

Neighborhood:
North Park, lives with partner
What do you love about SD?
My neighborhood! It's perfectly walkable and there are always New restaurants and bars.
How do you afford to live in SD?
Our salary does allow us to live comfortably, even as a single individual, but you will spend more on rent than you would in many other smaller cities. That being said I never regret paying to live with perfect weather in the best city.
Neighborhood:
Point Loma, Lives with wife and 2 children
What do you love about SD?
Proximity to both beaches and mountain/hiking trails, the predictably sunny weather, the smorgasbord of restaurants and local breweries with awesome views of the ocean (great for sunsets), the seemingly unending options of things to do (events, activities, etc) many of which I have yet to try despite living here for over 10 years.
How do you afford to live in SD?
Affordability is a legitimate concern, especially for housing, however, it is no worse (and actually better) than other major metropolitan areas in the country like Boston, New York, Chicago, and Miami.
Neighborhood: University City (UTC), lives alone
What do you love about SD?
Sunshine every day. Pet friendly. Many, many running trails.
How do you afford to live in SD?
We get a sizable housing stipend, which helps out a lot!
Neighborhood: Golden Hill, lives with partner
What do you love about SD?
10-minute drive to the beach, 20-minute drive to hiking. I love how close the airport is to my house (10-minutes), which makes it super easy to take quick trips to visit friends/family.
How do you afford to live in SD?
I'm renting a single-family home in a hip neighborhood and I'm still saving enough to buy a house in fellowship! I'm never living paycheck to paycheck.