Research
The UC San Diego Internal Medicine Residency Program is a highly academic training program. The excellent research and clinical faculty help the residents achieve the goals of participating in scholarly activities.
Scholarly Activities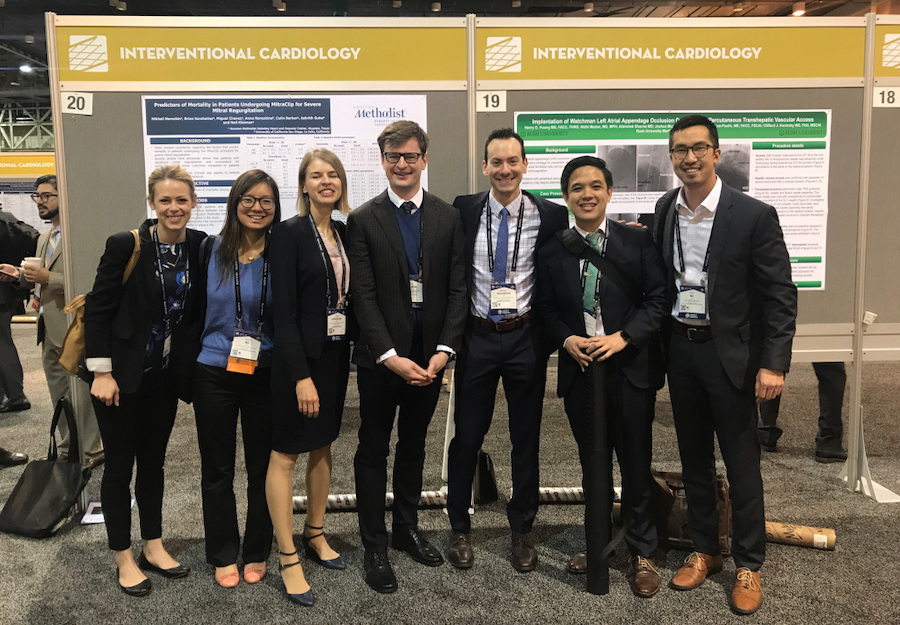 It is our purpose to train residents in both clinical medicine and the scientific basis of diagnostic and therapeutic interventions. Every resident participates in a scholarly project that is presented to peers. Additionally, each resident is responsible for other teaching activities in journal club, evidence-based medicine, clinical reasoning conferences, and Excellence in Quality Improvement and Patient Safety (eQIPS) conferences.
Research Elective
Residents may elect to undertake a two-month research elective under the mentorship of a faculty member during their second or third year. The two months may be consecutive or separate. Many great mentors are accessible at UC San Diego; the faculty members place a high value on mentorship. Each resident is assigned to a coach during their intern year. Residents may identify other mentors as their specialty and research interests come into focus. Research projects have been diverse, including topics in epidemiology, basic science research, clinical studies, quality improvement, and medical education. Many of the projects have gone on to be presented at national meetings and have resulted in peer-reviewed publications. Each year, the residents also compete for four slots during the Medicine Grand Rounds series to present their results.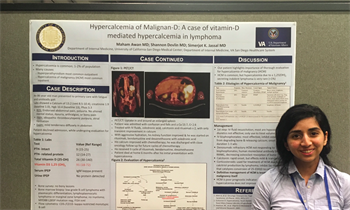 Resident Research Symposium
At the end of the year, residents present the results of their research projects during a symposium coordinated by the residency program. The general academic community is invited in addition to the housestaff and their mentors. This is a great opportunity for residents to showcase their work as well as a supportive environment to gain experience in preparing and delivering an academic talk. In 2020 and 2021, the Annual Resident Research Symposium was held virtually due to the COVID-19 pandemic.

Research Conferences
Housestaff is encouraged to submit and present their research findings at regional and national conferences. A vast majority do so. All residents receive three academic days for attending conferences, with the residency program providing an educational stipend toward these conferences.